New waterproof type adjustable size support logo custom USB charging to prevent lost led collar
Product Detail
Product Tags
| | |
| --- | --- |
| Product name | LED Nylon Collar |
| Package dimensions | L:28CM;W:13CM;H:4CM |
| Logo custom size | 2CM*1.5CM |
| Material | Nylon |
| Color | Red, Yellow, Blue, Green, Pink |
| Logo print | Acceptable |
| charging mode | USB interface |
| product weight | 0.06kg |
| Continuous working time | 48H |
| Application places | Indoor/Outdoor/Dark Area |
| Sample | Free delivery |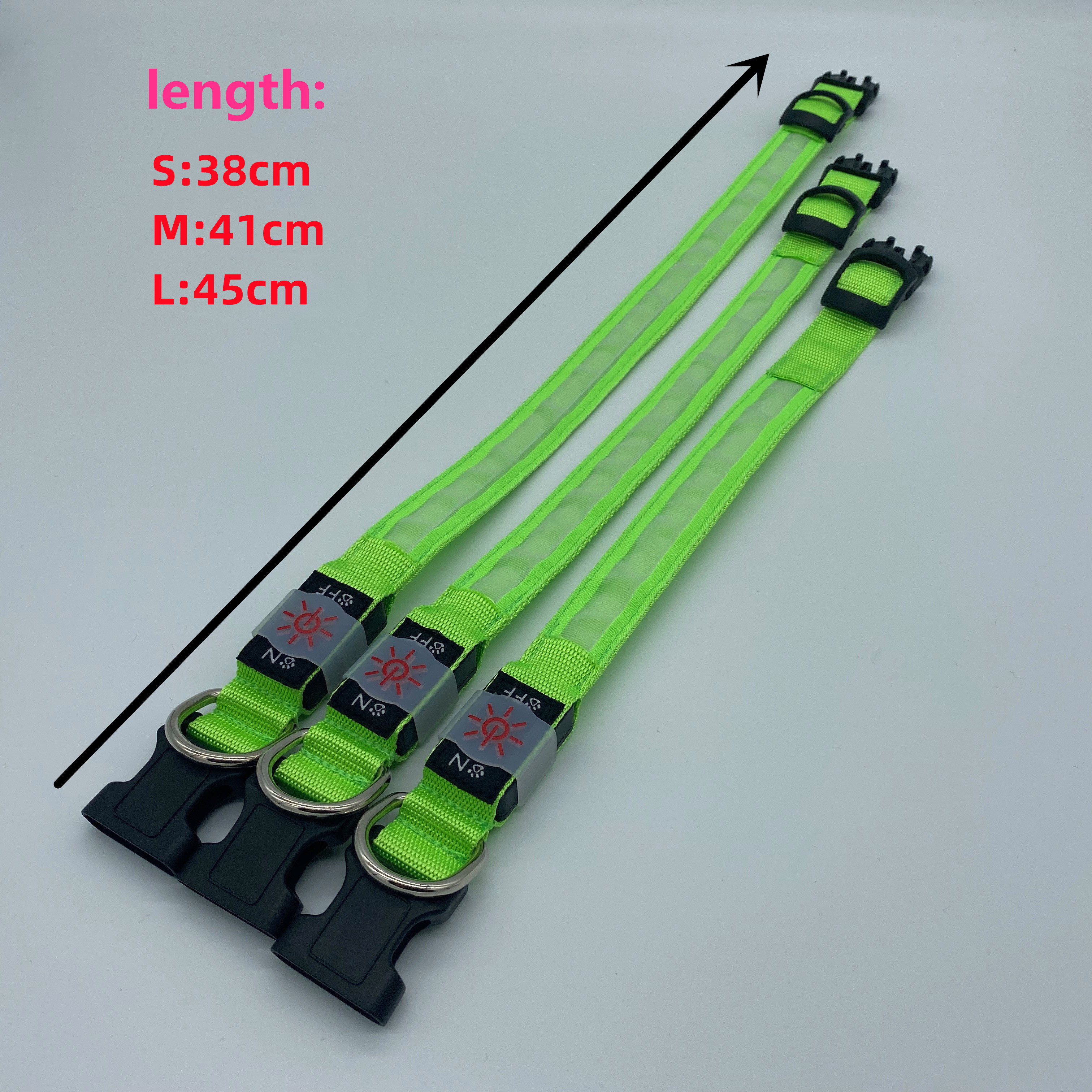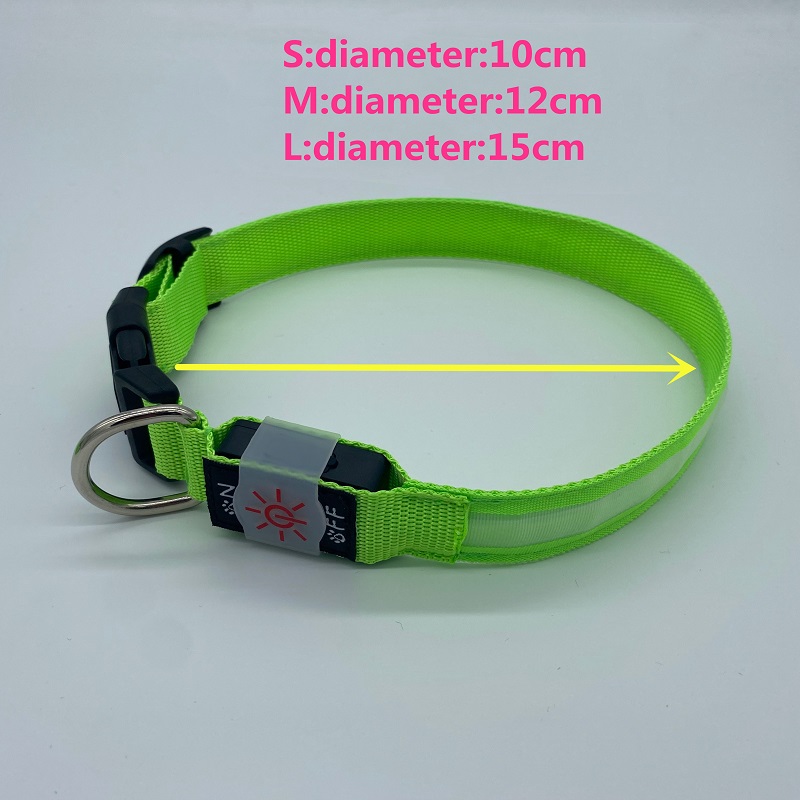 The new nylon waterproof led collar, the biggest feature is that it can reach 7 waterproof, without any environmental restrictions. And it can be recharged in a cycle, which is safe and environmentally friendly.
There is no need to distinguish any venue and environment, because it has its own waterproof function, so it can be used normally even in rainy days without any constraints, which is very convenient.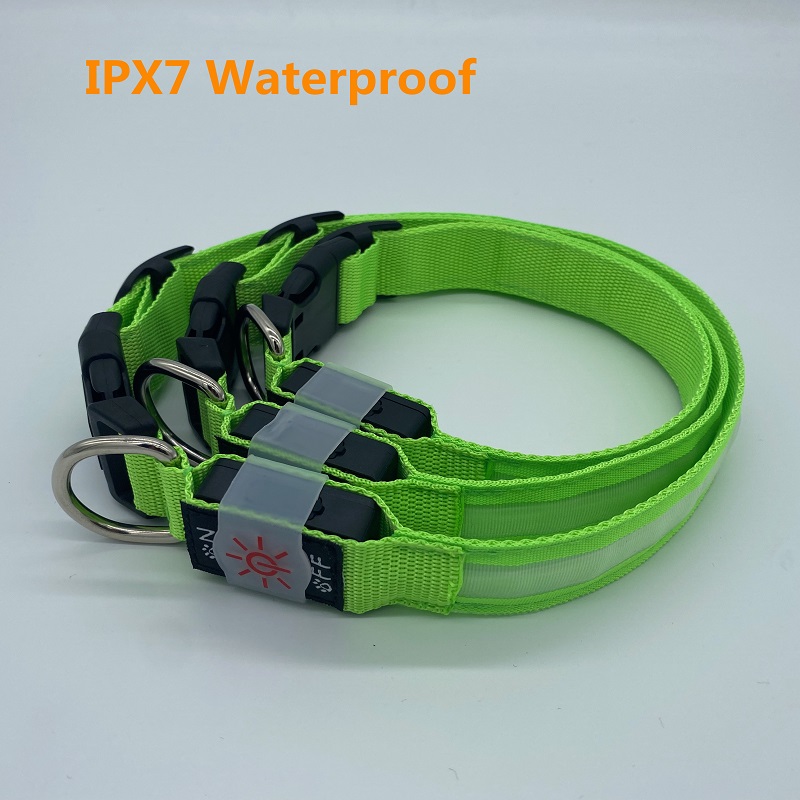 Made of nylon material, this material is strong, durable, long-term use, not afraid of pet bites, and can achieve the effect of level 7 waterproof. And the cost is low, and the average family can accept it.
Using the most stable pad printing process, it is safe and environmentally friendly, has no odor, and will not have adverse reactions when worn on pets. The pet's name and contact number can also be completely printed on it, without any unclear places.
We will send the products as soon as possible after the production, so as to ensure that you can use them as soon as possible. Generally within 5-15 days.
The usb fast direct charging mode can guarantee 80% of the power usage in only 1 hour. Convenient. After fully charged, it can work continuously for more than 48 hours. Can be reused.
The production and manufacturing process of products has a strict management mode to ensure that each product complies with CE and ROHS certification
After production, in order to avoid scratches caused by collision between products, each product is individually packaged in a blister box. Each large packing box can hold 90 products, and the packing carton adopts three-layer corrugated cardboard box, which is strong and durable to avoid long-distance collision on the products. cause damage.
Box gauge size: 56 * 39 * 30cm, whole box weight: 5.4kg
Mr. Fernando is from Mexico. In February this year, he bought this waterproof led collar from our company. Mr. Fernando said he is 50 years old and runs a local pet store with three Labrador retrievers. Recently, customers have been complaining to him why there is no LED collar that can be used in rainy days, because it has been raining recently, so everyone can't go out to walk the dog according to normal conditions, because the products bought before are not waterproof, worry about letting the water Danger of drenching. Mr. Fernando volunteered to board the platform of Alibaba International Station, wanting to help everyone find such a waterproof product. After inquiring about several trading companies, Mr. Fernando was not very satisfied because he felt that the price was a bit high and he wanted his neighbors to spend less. Finally found us and hope we can give him a best price. After understanding Mr. Fernando's needs, we recommended this waterproof led collar to him. The price is absolutely the lowest in the whole network. After comparison and measurement, Mr. Fernando decided to buy it from us. He bought a total of 1,000 LED collars, and he says their neighbors will be delighted.
We can provide one or several samples to you free of charge to ensure that you have a more comprehensive understanding of this product.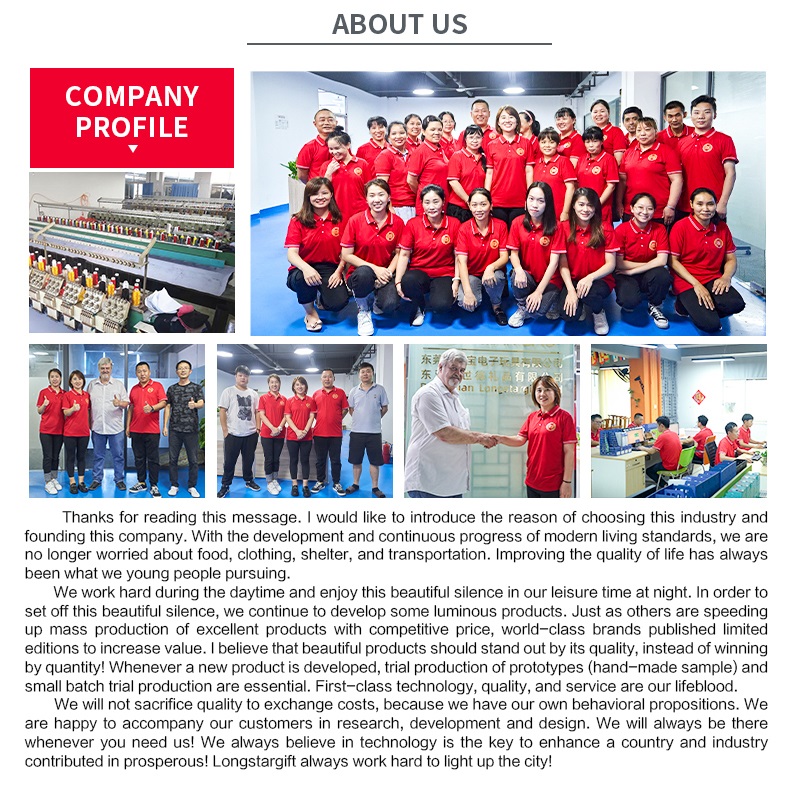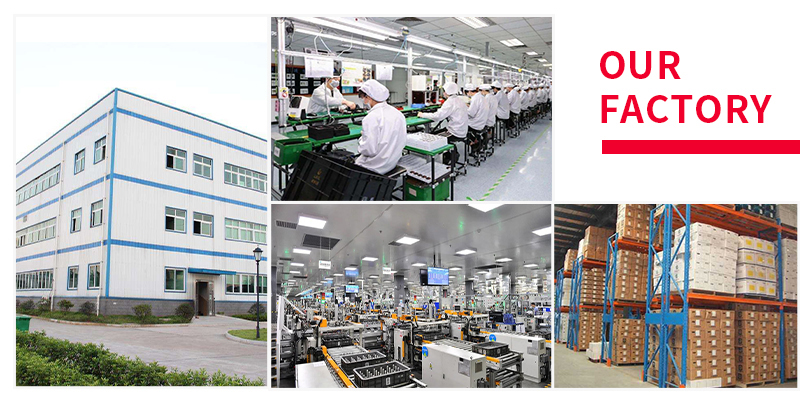 ---
Next:
New factory promotion bar wedding party creative identity flash lanyard support custom led lanyard
---
Write your message here and send it to us